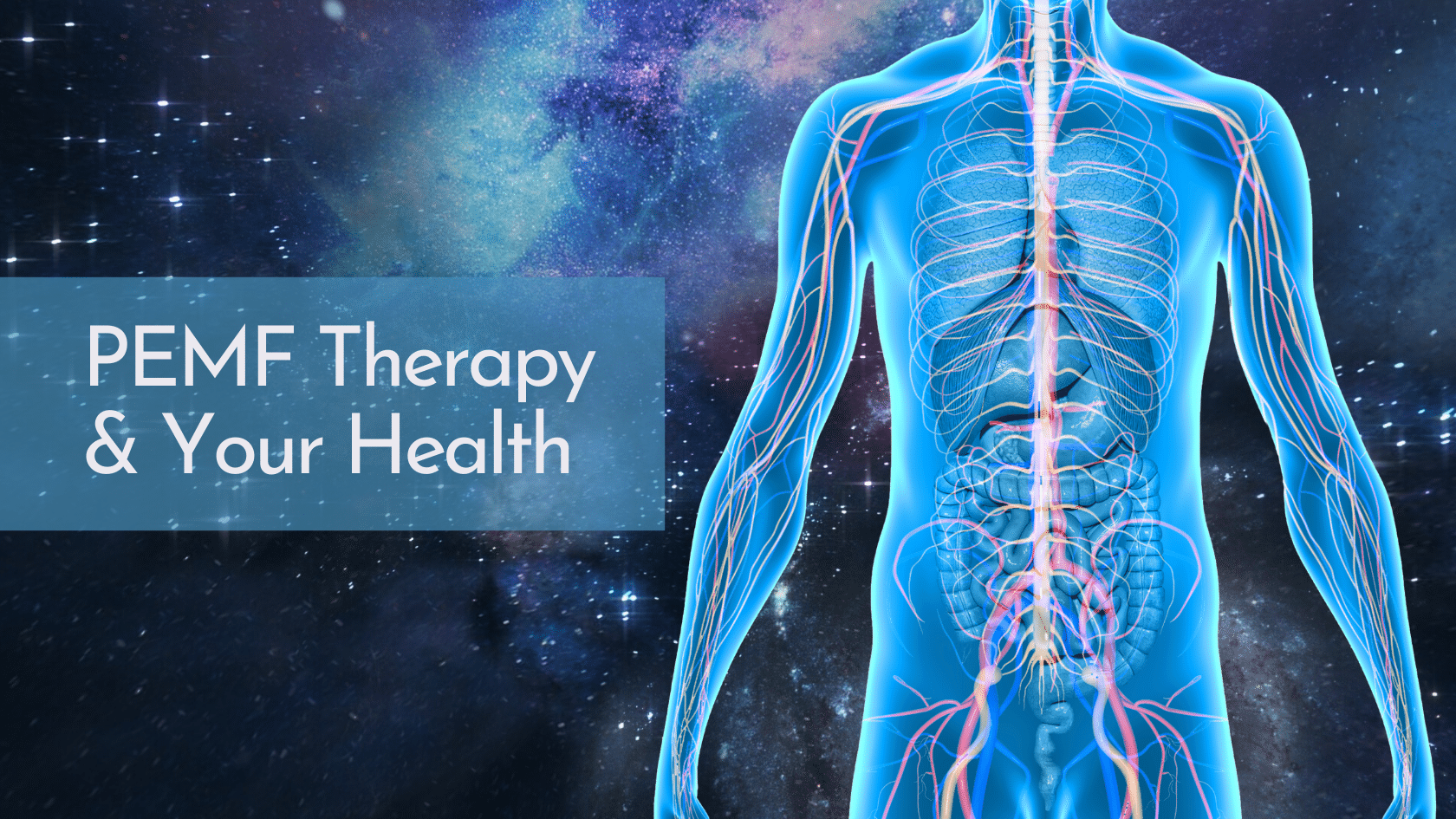 If you've been looking for ways to improve your overall health, you may have heard about Pulsed Electomagnetic Field (PEMF) Therapy. You also may be curious to know what it actually is and how it works.
To give you some background, PEMF was actually discovered by the space program in Russia when they were trying to find out why the astronauts had such severe bone, muscle and neurological wasting. Any time they sent an astronaut to space for more than three or four months, they came back with significant tissue loss and spent months, if not years, recovering.
Ultimately, what they found was that in space, we are not subject to the same electromagnetic fields that we are here on Earth. This is what lead to the discovery of PEMF, the field that stimulates our bone, muscle and tissue generation and keeps our nerves healthy. Without it, we lose the stimulation to grow and function at a high level. The space program then reproduced this magnetic frequency and sent it up to space with their astronauts, which allowed them to stay for an extended period of time.
Now, PEMF technologies and devices are used here on Earth to help reset your system and clear out your body's confusion from all of the different types of electromagnetic frequencies in today's society.
If you would like to learn more about this topic, listen to our full podcast where Dr. Brett J. Earl MD discusses the history of PEMF, the difference between micro and macro PEMF, and some of the at-home devices that are available.
On this episode of the Denali Podcast with Dr. Earl:
(0:20) History of PEMF and Russian Astronauts
(3:37) PEMF devices & your health
(5:37) Micro vs. Macro PEMF
(9:30) PEMF Therapy vs. TENS Units
(11:40) Dr. Earl's Review of the Bemer
For more episodes of the Denali Podcast with Dr. Earl, subscribe on YouTube or iTunes.
Denali Medical Center was founded by Brett J. Earl, MD, who leads a team of experienced and compassionate providers. This team is passionate about educating patients on empowering treatments that enhance overall wellness. This approach enables their patients to make well-informed decisions about their health care to avoid illness, prescriptions, and surgery.
To learn more about Denali Medical Center, visit DenaliMed.com.