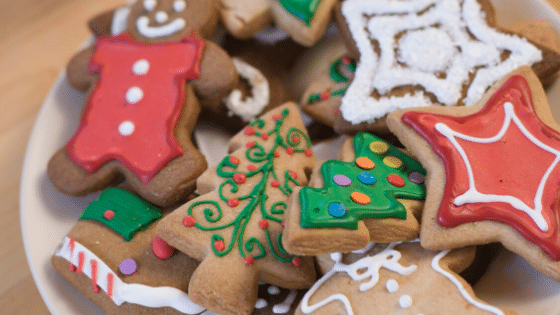 With the holiday season in full effect, you might find yourself in a pickle about whether you should eat that sugary treat or not.
Well, a study found that this mental dilemma caused so much elevated stress on its patients that it was actually worse than just taking advantage of a short period of time and eating a snack or two. This doesn't mean it's time to eat an entire plate of cookies by yourself, but don't deny yourself to the point that you finish the day more stressed than you started. It's interesting to know how powerful stress is in our lives. Sometimes, eating unhealthy is better than the burden that we will inflict upon ourselves if we are constantly in a state of denial.
New Years is a time for making goals and resolutions. Breaking free from pain and moving towards wellness is a common goal, but unfortunately, one that few know how to achieve. In this podcast, learn about the specific side effects and downsides of common pain treatments that your doctor probably isn't telling  you about. Plus, learn why oxygen healing therapies are the way to go
On this episode of the Denali Podcast with Dr. Earl:
(1:02) Some reminders about unhealthy eating during the holidays and the impact of stress
(3:10) Tips on how to prepare our bodies for the holiday sweets
(4:05) World's greatest vitamin C
(5:22) How to address the aches and pain that come with the commitment of a New Year's resolution
(8:35) Comparison of over-the-counter pain medications and their side effects
(12:47) Why you might want to stay away from Cortisone
(14:37) Why Platelet-Rich Plasma, Prolozone, and other oxygen healing treatments are the way to go
For more episodes of the Denali Podcast with Dr. Earl, subscribe on YouTube or iTunes.
Denali Medical Center was founded by Brett J. Earl, MD, who leads a team of experienced and compassionate providers. This team is passionate about educating patients on empowering treatments that enhance overall wellness. This approach enables their patients to make well-informed decisions about their health care to avoid illness, prescriptions, and surgery.
To learn more about Denali Medical Center, visit DenaliMed.com.