HOW TO GET PERKIER, FULLER BREASTS WITHOUT SURGERY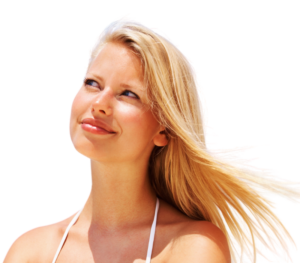 As women, there's certain things that have become ingrained in us when it comes to breast health. We believe that once the ligaments that hold up the breasts are stretched, it can't be reversed or repaired, meaning droopy boobs are inevitable as we get older. Many of us get left with deflated balloons after breastfeeding and believe that breast augmentation is the only option if we ever want to have full breasts again.
But, is this mindset correct? What you're about to learn, might surprise you.
Discover why breasts sag over time and what you can do to reverse it (regardless of your age and whether or not you've breastfed)
What affects the growth of breast tissue
Understand the fundamentals of breast health and the importance of a breast cleanse if you're looking for fuller breasts and a more pronounced (and sexier) collar bone
Learn about a study that showed how one simple (and controllable) factor was correlated to a massive difference in breast cancer rates – we're talking about a 1 in 8 chance to 1 in 1,000 chance!
Fill out the form below to get access to the full article and learn what's true and what's false when it comes to breast appearance & health.